Hello Friends! We have a week left till Halloween. Today I am sharing another card I made using a Sasayaki Glitter Image that I was able to color from the October 15th New Release. This Cutie is called "
Vampire Sh
y." The original image includes Shy and his House of Horrors and Bats, the background with the moon, trees, clouds and dead grass was all hand drawn by me. The outside of the card is about as simple as I could get, as I was most interested in highlighting this ADORABLE image.
I did accent the outside with some random Halloween I had left over from what I believe was a DCWV autumn paper stack. and then used some foam tape to cut out a bat with my Cricut. I colored this image using Prismacolors and Low Odour Thinner taking advantage of my favorite Halloween color combo. Green, Purple, Orange, and Black.
Along with a simple front, comes a very fun inside. I am all about fancy fold cards and this one is one of my all time favorite folds.
I got the inspiration from this post in
Norma's Blog
which is one of my FAVORITE blogs to follow. I used her template, changed the measurements to make it a 5.5 in card and set up the template in Illustrator to make an SVG that my Cricut to cut out for me so there were no errors. It seems like it turned out great!
Here are a list of challenges that I entered this card into.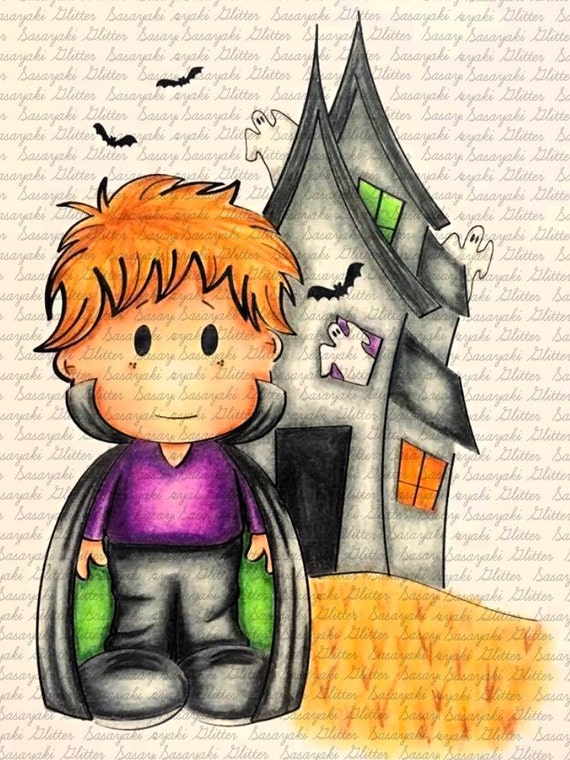 You can view more of the images I color for Sasayaki Glitter every 1st and 15th of each month on their
Challenge Blog
. I hope you enjoyed this post and it inspires you a bit today :D
Thanks for Reading!
Nikki